1.This app developped by Shanghai Berry Electronic Tech.
2.You can use it to obtain data from PM6100 or PM6750.
The realtime data can be displayed and stored on the phone.
1. Search "Berry Monitor" app on the Google play.
And Register an account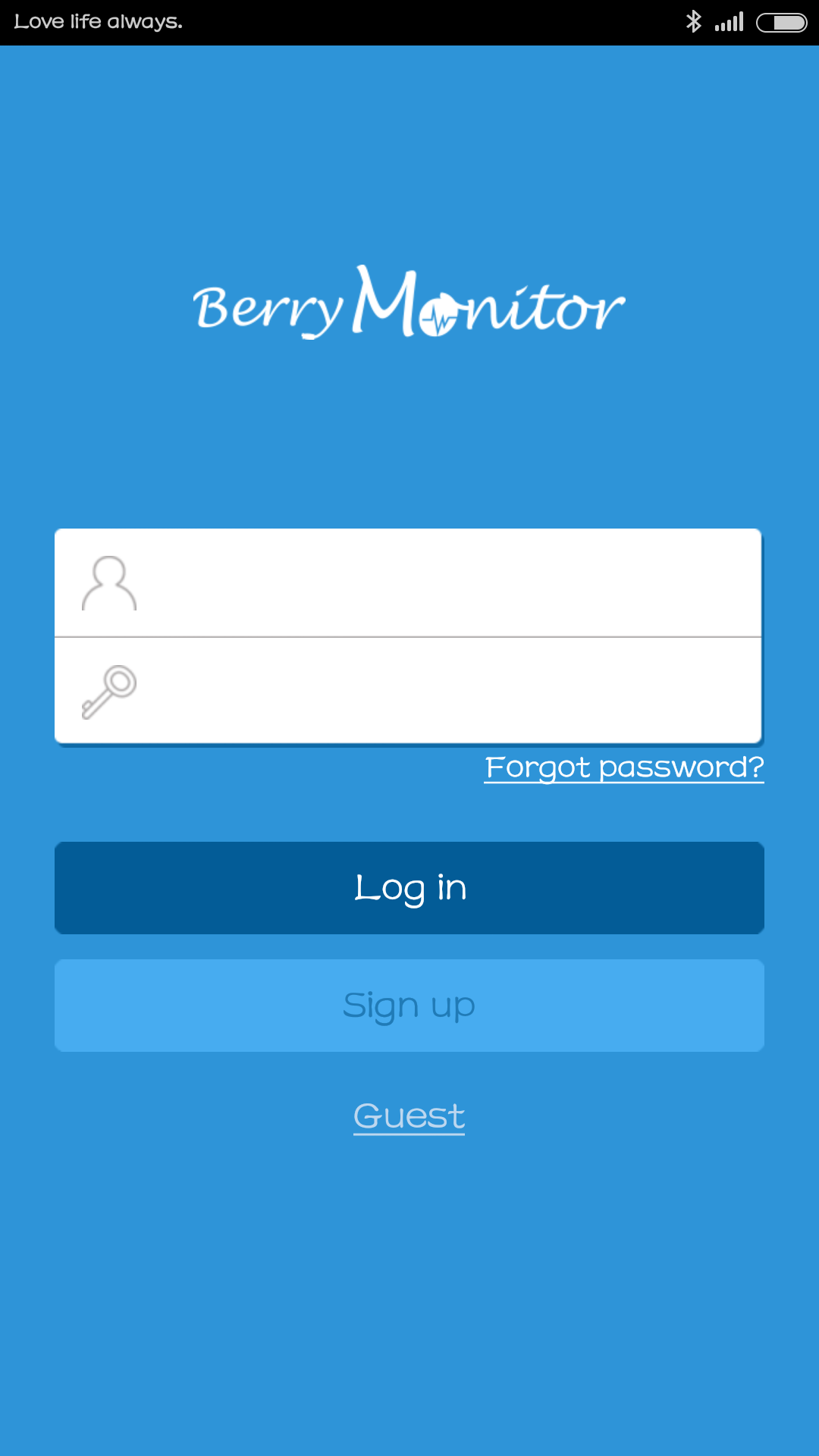 2.Launch SpO2/NIBP/ECG/TEMP
3. Display the results on the screen.